Top Beers
Different Beers For Different Occasions
Oct 10, 2012 - gayot.com -

68

Harpoon Summer Beer - It's a German-inspired, Kolsch-style beer from a Vermont brewery. Harpoon Summer tastes like a light lager, without the funky copper aftertaste.

Terrapin Pumpkinfest - Terrapin Beer Company 'Pumpkinfest' is a traditional Octoberfest brewed with over 1 pound of pumpkin per barrel along with pumpkin spices. All of the malt of a German Fest beer and all the spice of Grandma's pumpkin pie!"
Great Divide "Hibernation Ale" - helpings of caramel malt make this full-bodied ale as slick in the mouth as hot buttered rum. Malt aromas of milk chocolate and peanut brittle compete with a minty edge of herbal hops to saturate the senses.
4
Best Spring Seasonal Beer

Dogfish Head "Aprihop" - With 50 bittering units, Aprihop falls between your standard pale ale and IPA. The juicy citrus hop character blends seamlessly with the apricot fruit (no artificial flavoring here) and caramel malts.

Allagash Curieux - Boasts a soft vanilla character, imparted by the oak, with a hint of bourbon added to the flavor. Also evident are some roasted charcoal and coconut notes, and the alcohol presence is masked by a malt-rich body.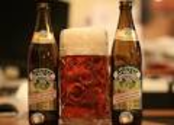 Spaten Franziskaner Bräu "Oktoberfestbier Ur-Märzen" - Light, smooth, and drinkable, you can definitely close your eyes and imagine yourself drinking this from a glass boot or enormous stein in Munich. It's light maltiness, and crisp, clean finish.
7
Best Brewed Pennsylvania Beer

Selins Grove The Phoenix Kriek - A very intense Belgian style sour cherry beer. Packed with whole tart cherries for a HUGE mouth-filling flavor. This is NOT a typical 'flavored' beer, rather, the fruit is used in such a way to create a traditional albeit unique beverage.
World Beers
A list of world beers from craft beers and micro breweries to home brewers to massed produced commercial. Add your favourites!
May 26, 2012 - tyskie.pl -

109

Odwiedź serwis internetowy ulubionego piwa Polaków.. Zapraszamy! Learn more at its beer education center.
May 26, 2012 - guinness.com -

147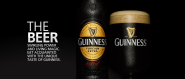 The old advertising slogan "Guinness is Good for You" may be true after all, according to researchers.
May 26, 2012 - brewdog.com -

121
This 5.6% trans-atlantic fusion IPA is light golden in colour with tropical fruits and light caramel on the nose. The palate soon becomes assertive and resinous with the New Zealan
May 26, 2012 - innisandgunn.com -

123
Innis & Gunn show your character, character Innis and Gunn, Innis & Gunn beer,
May 26, 2012 - dab-beer.com -

110
DAB - Das Bier von Weltruf, alles über unsere Brauerei, die Biermarken, die Geschichte, den Service und einem eigenen Shop
May 26, 2012 - frueh.de -

127

Früh Kölsch - Offizielle Früh Kölsch Website der Cölner Hofbräu P. Josef Früh KG in Köln. Erfahren Sie mehr über Früh Kölsch
May 26, 2012 - erdinger.de -

149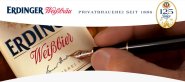 Erdinger Weissbier is not only the undisputed classic in the Erdinger product range, it is also quite simply the wheat beer par excellence.
It is brewed using fine yeast according to a traditional recipe and, of course, in strict accordance with the Bavarian Purity Law. Even today, the beer is still bottle-fermented in the traditional way; it takes three to four weeks for Erdinger Weissbier 'with fine yeast' to mature.
May 26, 2012 - latrappe.nl -

110
La Trappe Dubbel
An authentic Trappist beer with a deep red-brown colour. Through the use of a.o. caramel malt, it has a soft aromatic, caramel-like character. A little bit sweet in taste with a fresh aftertaste.
7.0% vol. alc., pouring temperature 10-14 ºC
May 26, 2012 - brewdog.com -

132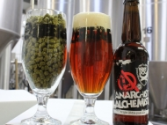 Anarchist / AlchemistFuck the system. Forget what you know. What has been. Bow to no one. History is bereft. Reorder. Disorder. Embrace the unknown. The groundbreaking. The chall
May 26, 2012 - duvel.be -

127

Duvel Single reveals true craftsmanship, uses only the finest ingredients – including noble hops – and has superb drinkability at 6.8% abv. Duvel-Moortgat brewers have created a new and superbly refreshing experience with Duvel Single.
May 28, 2012 - dogfish.com -

123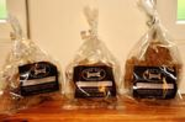 Brewed with a ridiculous amount of barley, World Wide Stout is dark, rich, roasty and complex. This Ageable Ale clocks in at 15-20% ABV and has a depth more in line with a fine port than with a can of cheap, mass-marketed beer.